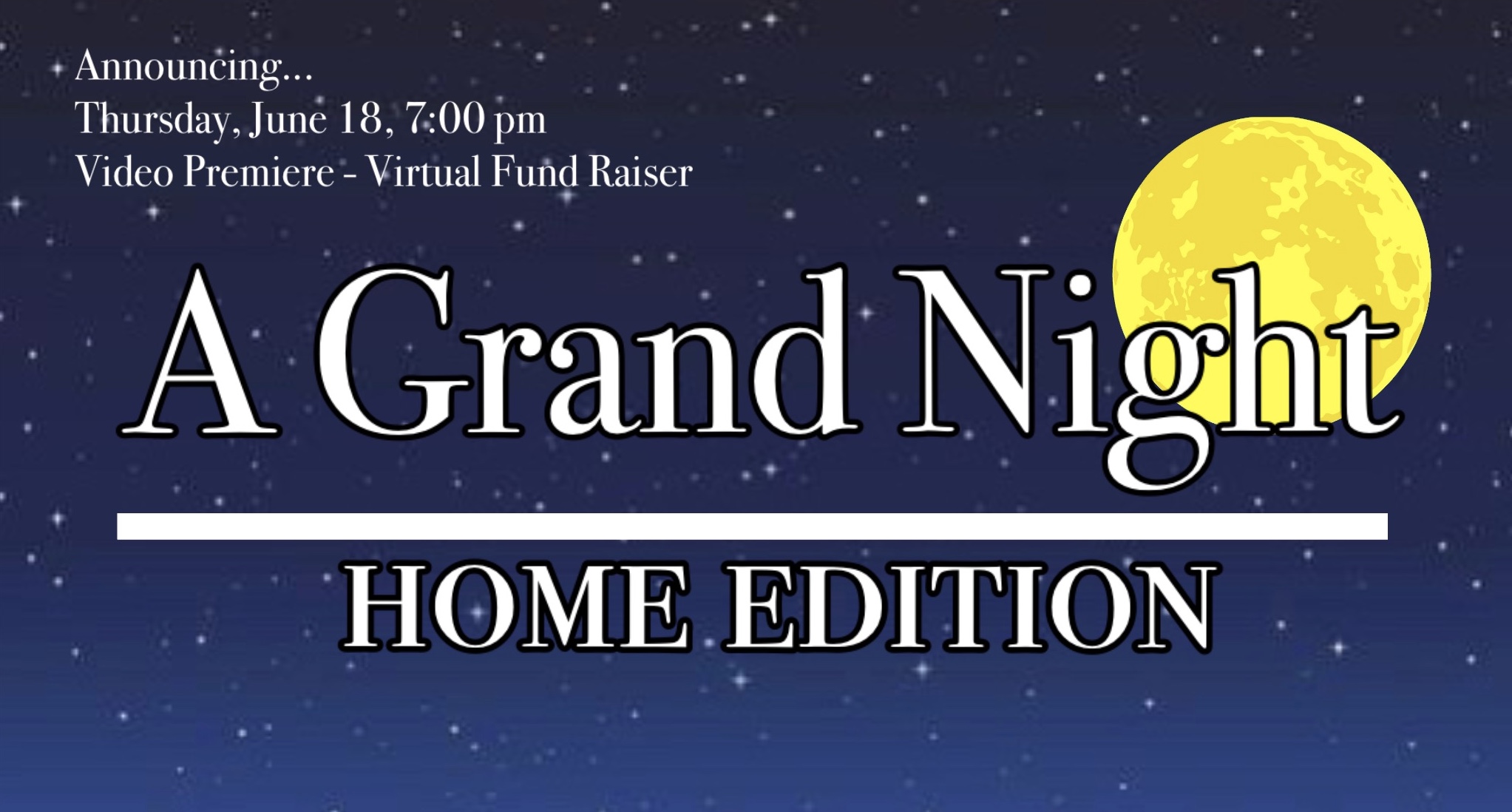 In an unprecedented year of change, our annual Grand Night for Singing event was cancelled along with all our spring performances.  This however did not stop the music!  Our singers were ready and leadership quickly adapted.
We are now proud to announce our first virtual fundraiser, Grand Night – Home Edition, on Thursday, June 18, 7:00 pm. "From our Home to Yours" is the theme as we present a premiere video of Chorale singers performing Broadway classics to opera favorites to your favorite screen or device at home.
We hope you will join us for the premiere, but if you are unable to watch at 7:00 pm, the video will be available after the premiere is completed. Watch by clicking on the YouTube link above.
Donations can be made by clicking the donate button at the top of this page or by personal check before or after event (Holland Chorale, PO Box 1513, Holland, MI 49422)
All those who donate before or during the event will receive an invitation to the ZOOM AFTERGLOW party following the video premiere. Please include your name on Facebook donations, plus your email when using PayPal.
On behalf of the Chorale Board of Directors, thank you for your generous donations
Our singers for the event are: Keon Atkins, Isabel Bos, Abby Blystra, Sarah Brown, Sarah Malone, Jeff Peerbolt, Casey Prins, Sonya Trent-Brown, and Pam Wells. Plus, Kristin Baron, our Chorale accompanist is featured on the piano.
FROM 2019 GRAND NIGHT FOR SINGING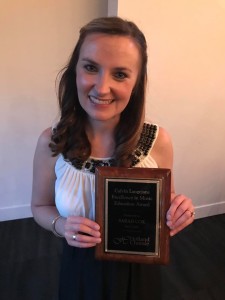 Congratulations to Sarah Malone of Holland High School Vocal Music, the first recipient of the Calvin Langejans Excellence in Music Education Award.
Cal was in attendance to present Sarah with this prestigious award.