Artistic Director
Dr. Patrick Coyle
Dr. Patrick Coyle resides in Saugatuck, and is active in West Michigan's performing arts community. He is Director of Music at historic Park Church in Grand Rapids, http://parkchurchgr.org/ overseeing a staff of fourteen musicians and dozens of volunteers. Dr. Coyle served Opera Grand Rapids http://www.operagr.org/ as Chorus Master; preparing their performances of the Verdi Requiem, Mozart's Le Nozze di Figaro and Die Zauberflöte, Gounod's Roméo et Juliette, Rossini's Il barbiere di Siviglia and many others.  He is a lover of theatre as well, having served as Music Director at Mason Street Warehouse, Farmer's Alley and Western Michigan University. Invested heavily in the community, he served on the Boards of Directors for both the Chamber Music Festival of Saugatuck http://saugatuckmusic.org/ and Saugatuck Center for the Arts http://www.sc4a.org/. Dr. Coyle received his Doctor of Musical Arts degree from the University of Cincinnati's College Conservatory of Music, focusing on both orchestral and choral conducting. He also holds degrees from Furman University, Converse College and Emory University. Following his doctoral studies in Cincinnati, he conducted at Cincinnati Symphony Orchestra, Cincinnati Men's Chorus and Northern Kentucky University, among others, and conducted performance tours in Rome, Florence, Cannes, Budapest, Vienna, Salzburg and Munich. He has eight commercially-available recordings to his credit, and has published music for choir, chamber orchestra, children, piano and handbells. Dr. Coyle has received numerous awards and recognitions over the years, including the Mayor's Award for Service to the Arts and the Enduring Spirit Award (both in Cincinnati), Who's Who in American Colleges and Universities, and the Massey Award for Outstanding Community Service.
Accompanist
Kristin Baron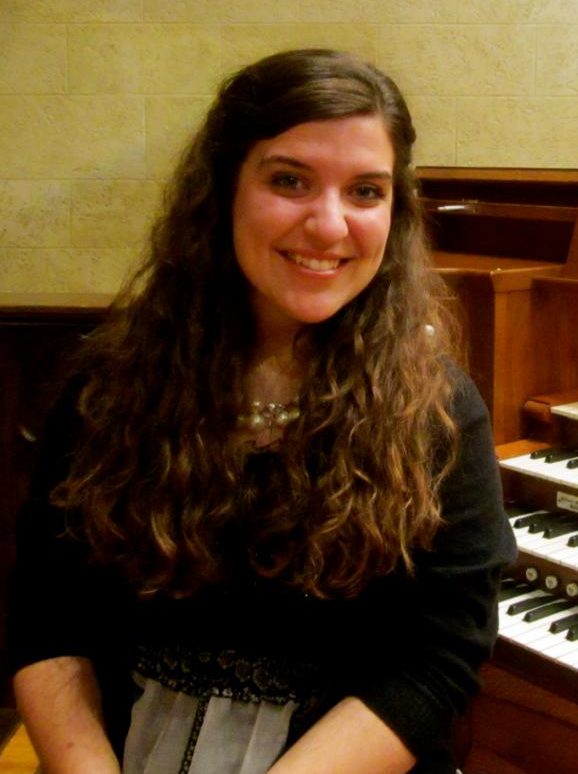 Kristin Goodyke, a Holland, MI native, is well-known in the West Michigan area for being a solo and collaborative musician in the areas of vocal and keyboard music. Kristin graduated with a Bachelor's degree in Vocal Music Education from Hope College with an organ emphasis in May of 2014.  Kristin received several academic and music scholarships that gave her the opportunity to study organ with Dr. Huw Lewis, voice with Dr. Brad Richmond, and piano with Dr. Andrew Le. During her time at Hope College, she participated in several musical performances, including the Devos Musical Showcase and Christmas Vespers. Post-graduation, she has had various other performance opportunities, and for seven years, served as the Associate Director of Music at Christ Memorial Church in Holland. Since the beginning of this year, she assumed a new role as the Operations Coordinator at Second Reformed Church in Zeeland, and most recently has taken over an interim music co-director role with her talented husband and fellow accompanist, Aaron Goodyke. She also currently plays as the high school choir accompanist at Holland Christian HS, under the direction of Mrs. Erika Blom, along with accompanying students and ensembles in other local school districts. In 2016, Kristin co-directed the West Michigan Children's Choir for a year with one of its founding directors, Ms. Jennifer Wolfe. She continues to direct the children's choir and devote her time to serving and cultivating a passion for music in musicians of all ages throughout the Greater Holland area.
Vocal Consultant
Nicholas Loren
Nicholas Loren is West Michigan's preeminent vocal instructor, with a studio of over 100 singers from cities including Kalamazoo, Muskegon, Grand Rapids, Detroit, Chicago, and New York City.  He is the master teacher of choice for voice faculties from Western Michigan University, Cornerstone University, Grand Valley State University, Grand Rapids Community College, and Lewis University in Chicago, as well as numerous choral directors from area high schools. A retired tenor, Nicholas sang his first full opera at age nineteen and went on to enjoy an extensive performance career.  He sang over forty-five leading roles with dozens of American opera companies and symphony orchestras.  The Washington Post heralded him as "a major discovery" and British magazine Opera wrote, "Nicholas Loren thrilled consistently with emotionally gripping bravura singing."
Other significant debuts made by this distinguished artist include his recital and concert appearances at Carnegie Hall and his critically acclaimed bow with L'Opera Francais de New York at Lincoln Center under the baton of conductor Y'ves Abel.  On the international scene, he enjoyed tremendous successes with the Vancouver Opera and the State Theatre of Pretoria South Africa.  He earned degrees in vocal performance from Oberlin Conservatory and the Yale School of Music.  The Holland Chorale is grateful to have Nicholas on staff as their vocal consultant. Nicholas' web site is located at www.nicholasloren.com.